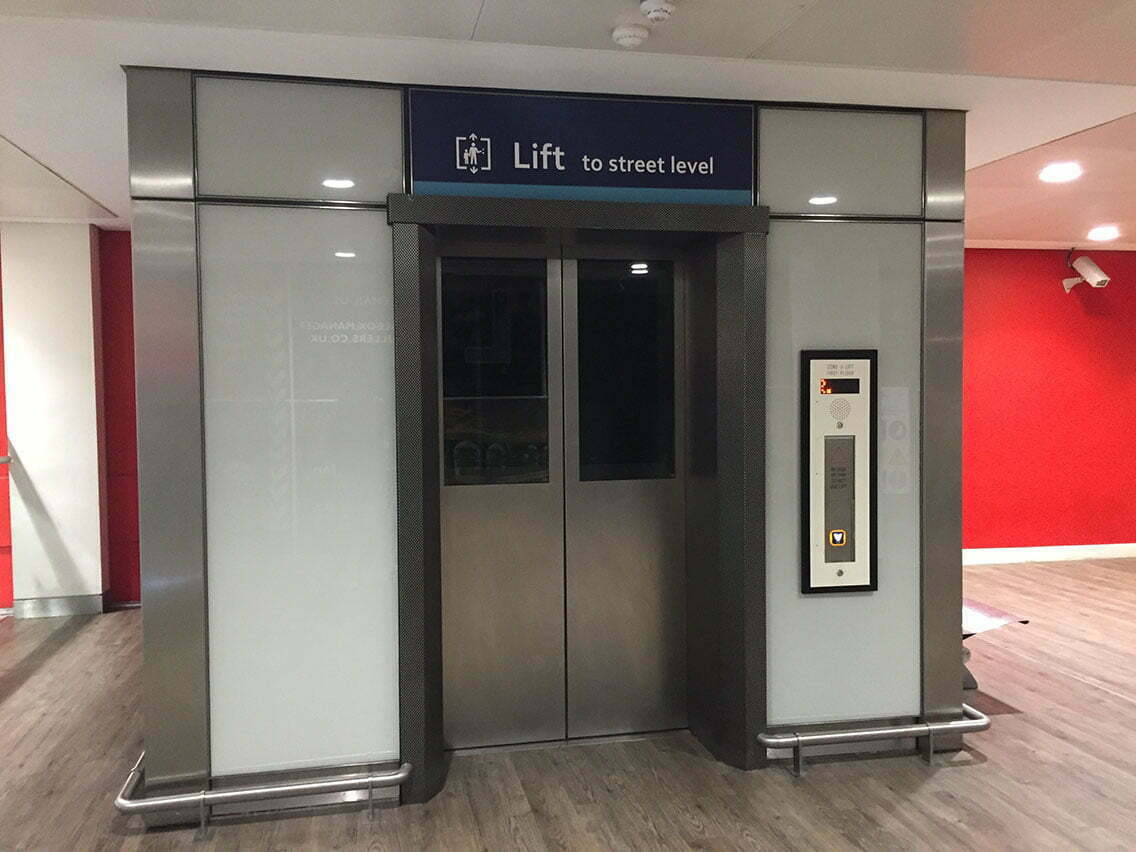 ---
---
Overview
There are two lifts on the left-hand (south) side of the passage towards Melton Street. These lifts serve the taxi rank and the Underground concourse. Note, however, that there are as yet no other lifts in the Underground station.
---
The 10 Best Budget Hotels in London
---
At Concourse Level (Level 2)
The lifts are located on the left-hand (south) side of the passage, as you approach the doors towards Melton Street. The call button (down only) is between the doors to the lifts, the first available one will come to you. You go in facing south.
---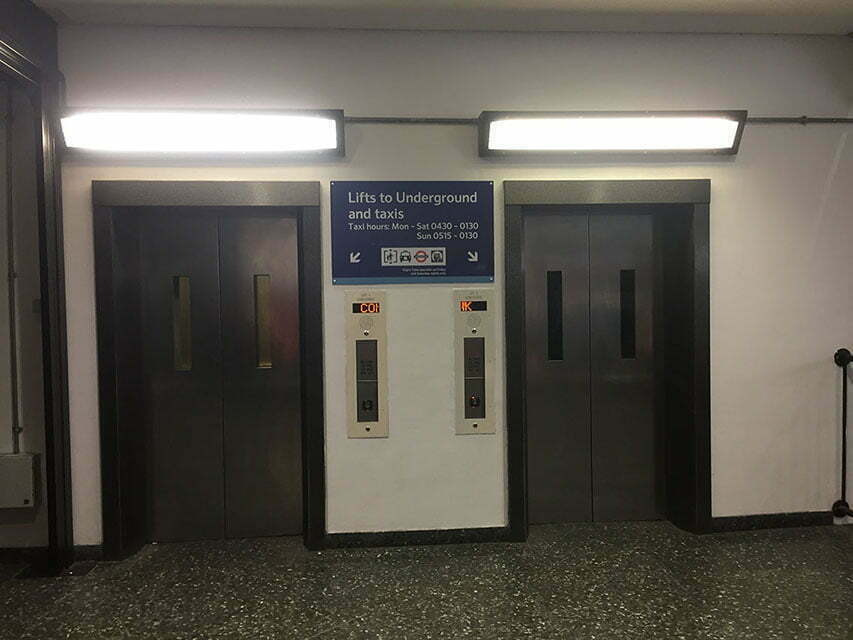 ---
At Taxi Rank Level (Level 1)
The lifts are in a recess off the area beside the taxi drop-off point, as you leave the taxi, turn right (east) then take the turning left and follow the left-hand wall round to your left then left again to the lifts. The call buttons (up and down) are between the doors, you go in facing south.
At Underground Concourse Level (Level 0)
The lift doors are on the right-hand side of the passage from the Underground concourse towards the escalators to the mainline, the doors are facing you, with the call button (up only) between the doors. You go in, via a short passage, facing south.
Inside the Lifts
There are clear, spoken announcements. There's a control panel to each side, with the buttons in four rows, from the top:
"2" – concourse level

"1" – taxi rank level

"0" – Underground concourse

bottom row

"Alarm", on left

"Open Doors" on right
All these buttons are clearly marked in embossed print and Braille.
---
Find your way around by referring to their Euston Station Map.
---
Looking for things to do in London? take a look at our other sites ilovelondon.com and coventgarden.com
---