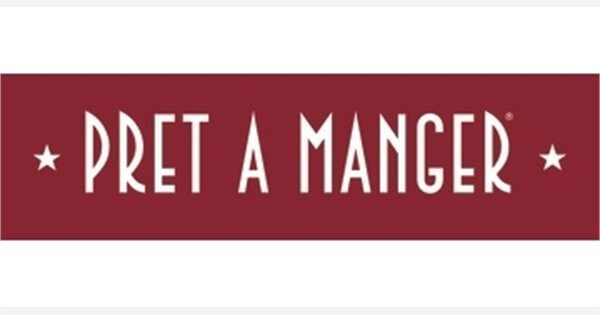 Pret a Manger is a famous coffee and sandwich shop chain that originated in London, England.
---
With over 500 locations worldwide, Pret is known for its fresh and delicious food and drink offerings.
---
One of the most popular Pret locations in London is Pret Euston Station, located in the busy transportation hub of Euston Station.
---
Pret Euston Station is the perfect stop for commuters and travellers looking for a quick and tasty bite.
---
Pret Euston Station has something for everyone, whether you're in a rush to catch a train or have some time to spare.
---
The shop is conveniently located near the entrance to Euston Station and is open early in the morning until late at night, making it a convenient stop for those on the go.
---
One thing that sets Pret apart from other fast-food chains is its commitment to using high-quality, fresh ingredients.
---
Their food is made on-site daily, and they pride themselves on using natural, preservative-free ingredients.
---
At Pret Euston Station, you can find a variety of sandwiches, wraps, salads, soups, and hot food items, all made with the freshest ingredients.
---
In addition to its food offerings, Pret Euston Station is also known for its delicious coffee and tea.
---
They serve various hot and cold drinks, including espressos, cappuccinos, lattes, and iced coffees.
---
Their tea selection is also impressive, with multiple flavours and blends.
---
Another thing that sets Pret apart is its dedication to sustainability.
---
They strive to reduce waste and have implemented several environmentally friendly initiatives, such as using 100% recyclable coffee cups and offering discounts to customers who bring their reusable cups.
---
Overall, Pret Euston Station is a great stop for anyone looking for a quick and delicious meal or drink.
---
With their commitment to using fresh, natural ingredients and their dedication to sustainability, it's no wonder that Pret is a popular choice for commuters and travellers alike.
---
So if you're in the Euston Station area, stop by and try some of their delicious food and drink offerings.
---
Where is it?  Outside in the piazza.
---
Opening Times
---
Monday and Saturday
05:30 – 22:00

Sunday
06:00 – 22:00
---
Phone: 020 7932 5432
---
---
Avoid Overpaying On Your Broadband Contract. Super Fast Fibre Broadband Deals Available. Switch Your Broadband With Us Today. Compare broadband deals with CheapBroadband.co.uk
---
Discover the best of The Lake District with TheLakeDistrict.com.The Lake District, England's largest National Park, has been recognized as a World Heritage Site.
---
TIP: Are you planning to see a show on your next trip to London? You can save on London theatre tickets and make sure you get the best seat by booking tickets online in advance.