Sir John Soane's Museum is a historic house museum located at 13 Lincoln's Inn Fields in London, England.
---
The museum was the former home of the architect Sir John Soane, who lived and worked there from 1792 until he died in 1837.
---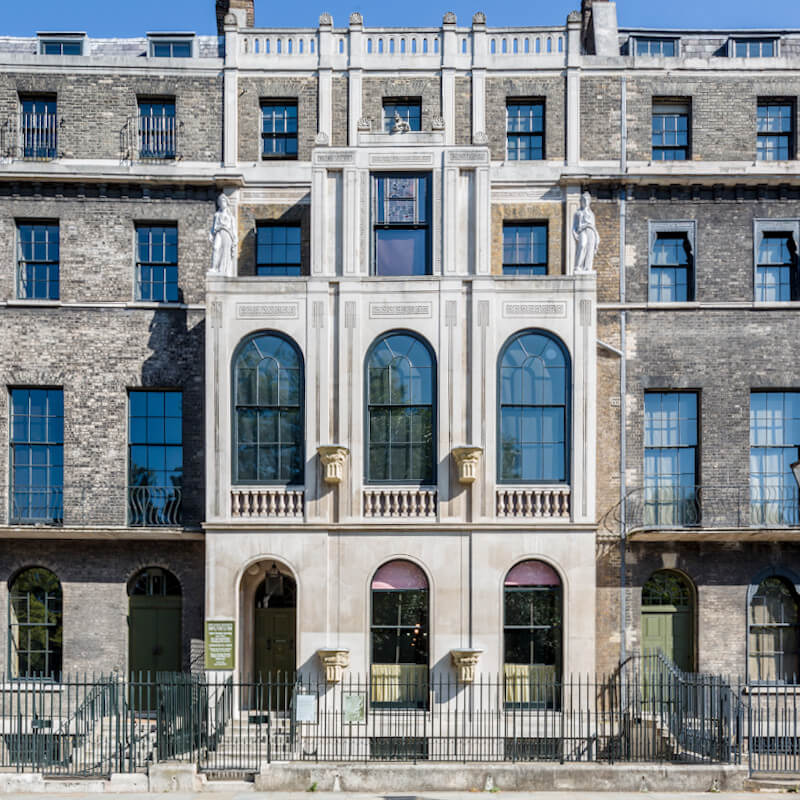 ---
The museum is now a Grade I listed building and is open to the public, featuring a collection of over 30,000 objects, including architectural drawings, paintings, sculptures, and antiquities.
---
One of the museum's highlights is the Picture Room, which houses a collection of paintings by famous artists such as Canaletto, Turner, and Hogarth.
---
The museum also has an extensive collection of architectural drawings and models and a library containing over 25,000 books and manuscripts.
---
Another highlight is the Model Room, where visitors can see a scale model of Soane's design for the Bank of England and other architectural models.
---
The museum also features several sculptures, including works by Canova and Flaxman.
---
The museum is open to the public on Tuesdays, Wednesdays, and Saturdays from 10 am to 5 pm and Thursdays and Fridays from 10 am to 9 pm.
---
Admission is free, but tickets are required for entry on Thursdays and Fridays after 5 pm. Guided tours are also available for a fee.
---
Overall, Sir John Soane's Museum is a unique and fascinating destination for those interested in architecture, art, and history.
---
The collection is diverse, and the building is a work of art. It's a must-see for anyone visiting London.
---
13 LINCOLN'S INN FIELDS
LONDON
WC2A 3BP
---
Our usual hours of operation are from Wednesday to Sunday, 10 am to 5 pm, with last admission at 4:30 pm.
---
We are closed on Mondays and Tuesdays but open on bank holidays.
---
Access is Free, and no booking is necessary. Simply walk-in during our open hours.