Regent's Park is one of London's most beloved green spaces, offering visitors a peaceful escape from the hustle and bustle of the city. The Park covers over 400 acres and is home to various attractions, including gardens, sports fields, a lake, and even a zoo.
---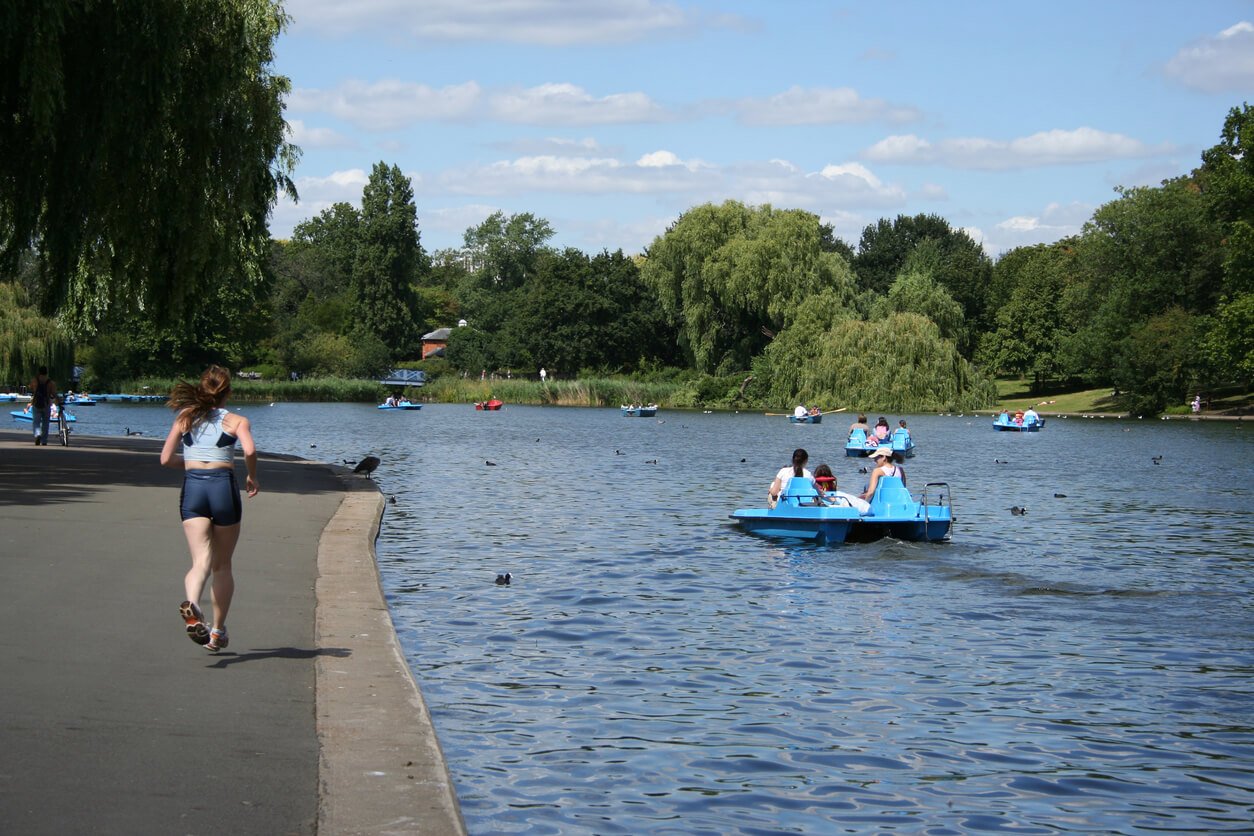 ---
One of the Park's most popular attractions is the Regent's Park Open Air Theatre, which presents a season of plays yearly. Visitors can enjoy a variety of performances in the beautiful outdoor setting, surrounded by the Park's natural beauty.
---
The Park also features the Queen Mary's Gardens, home to over 12,000 roses in over 400 varieties. It's a popular spot for visitors to relax, stroll, and admire colourful flowers. Additionally, there's a boating lake where visitors can rent boats, a playground for children and sports areas for football, cricket, and more.
---
The Regent's Park is also home to London Zoo, the oldest scientific zoo in the world and offers visitors the opportunity to see a wide variety of animals from around the world.
---
Regent's Park is an excellent destination for visitors of all ages, whether looking for a peaceful stroll, a picnic, or an afternoon of entertainment. In addition, its central location in London makes it easily accessible by public transportation, making it a perfect destination for a day out in the city.
---
How long does it take to walk through Regents Park?
---
The time it takes to walk through Regent's Park can vary depending on how much of the park you plan to explore and at what pace you're walking. For example, a stroll around the outer circumference of the park, which is about 3.5 miles (5.6km) long, would take approximately 1.5 to 2 hours.
---
However, it could take much longer if you plan to explore the park's gardens and other attractions, such as the lake, the playground or sports areas.
---
Suppose you plan to visit the Regent's Park Open Air Theatre or London Zoo. In that case, you should allow additional time for those activities. You can also plan a picnic or stop for a drink or a meal in one of the park's cafes, adding to your time.
---
In general, it takes a lot of work to give an exact time as it depends on what you want to see and how much time you want to spend in the park. Therefore, it's always best to plan your visit according to your schedule and interests and to allow extra time if you explore more than you had initially planned.
---