The Natural History Museum is a must-see destination for anyone interested in the natural world. The museum, located in the heart of London, is home to an extensive collection of over 80 million specimens, including fossils, rocks, minerals, insects, and plants.
---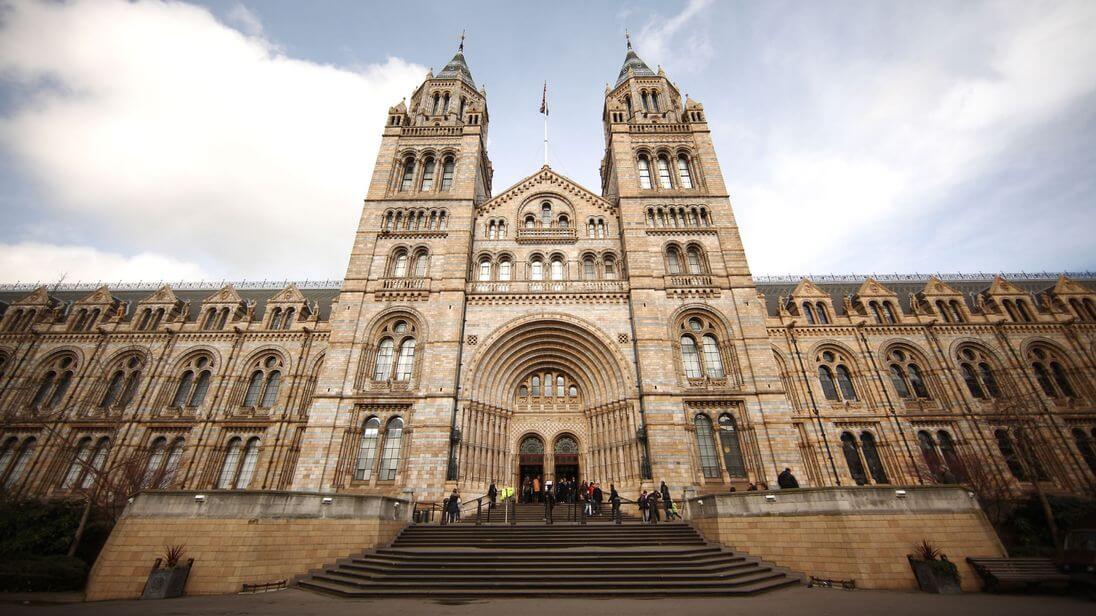 ---
One of the museum's highlights is the dinosaur exhibit, which features an impressive collection of fossils, including a T. rex, Stegosaurus, and Diplodocus. Visitors can also see the museum's famous blue whale skeleton, suspended from the ceiling in the Hintze Hall.
---
In addition to the permanent exhibits, the museum also hosts a variety of temporary exhibitions throughout the year. These exhibitions cover a wide range of topics, from the evolution of life on Earth to the impact of human activities on the natural world.
---
The museum also offers a variety of educational programs and activities for visitors of all ages. These programs include guided tours, workshops, and talks by experts in the field. The museum also has several interactive displays and activities that make learning about the natural world fun and engaging.
---
The Natural History Museum is open every day of the year (except December 24-26) and is free to enter, although some special exhibitions may require a ticket.
---
CROMWELL ROAD
LONDON
SW7 5BD
---
OPEN MONDAY-SUNDAY
10.00-17.50 (LAST ENTRY 17.30)
CLOSED 24-26 DECEMBER