The Camden Roundhouse in London is a historic and iconic venue that has hosted some of the last century's most renowned and influential musicians, performers, and artists. The Roundhouse is located in the heart of Camden Town, one of London's most vibrant and eclectic neighbourhood's, and is a popular destination for locals and tourists alike.
---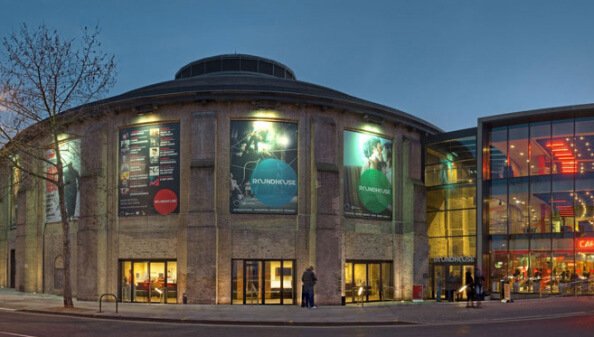 ---
The Camden Roundhouse was built in 1847 as a railway engine shed, but it has been transformed into a world-class performing arts venue over the years. As a result, the Roundhouse has a rich history of hosting groundbreaking and innovative performances, from the Beatles and Pink Floyd in the 1960s to more recent acts such as Arctic Monkeys and Adele.
---
The venue's versatile spaces can accommodate various performances, including concerts, theatre shows, comedy nights, and dance performances.
---
The Camden Roundhouse also offers a variety of educational programs and workshops for children and adults. In addition, Roundhouse Studios provides a range of creative and technical training programs in areas such as music, theatre, and digital media. The Roundhouse also hosts several community events, such as open rehearsals, Q&A sessions, and workshops.
---
In addition to the main performance space, the Roundhouse also features several bars and restaurants, offering various food and drink options before and after the shows. The venue also has a gift shop to purchase souvenirs and merchandise.
---
Overall, the Camden Roundhouse is a must-see destination for anyone interested in music, performing arts, and culture. The historic venue has hosted some of the last century's most renowned and influential musicians and performers. In addition, it continues to showcase a diverse range of performances and events. So whether you're a local or a tourist, the Camden Roundhouse is a unique and exciting place to visit while in London.
---
It's open to the public and free to enter, so it's worth a visit if you're in the area, but it's advisable to check the schedule of the events or shows before visiting, as the program may change according to the season.
---
Roundhouse
Chalk Farm Road
London
NW1 8EH