Camden Market in London is a vibrant and colorful destination that offers a unique and eclectic shopping experience. The market, located in the heart of Camden Town, is one of London's most popular tourist attractions and is known for its wide range of shops, vendors, and street performers.The Camden Market comprises several different areas with unique characters and offerings.
---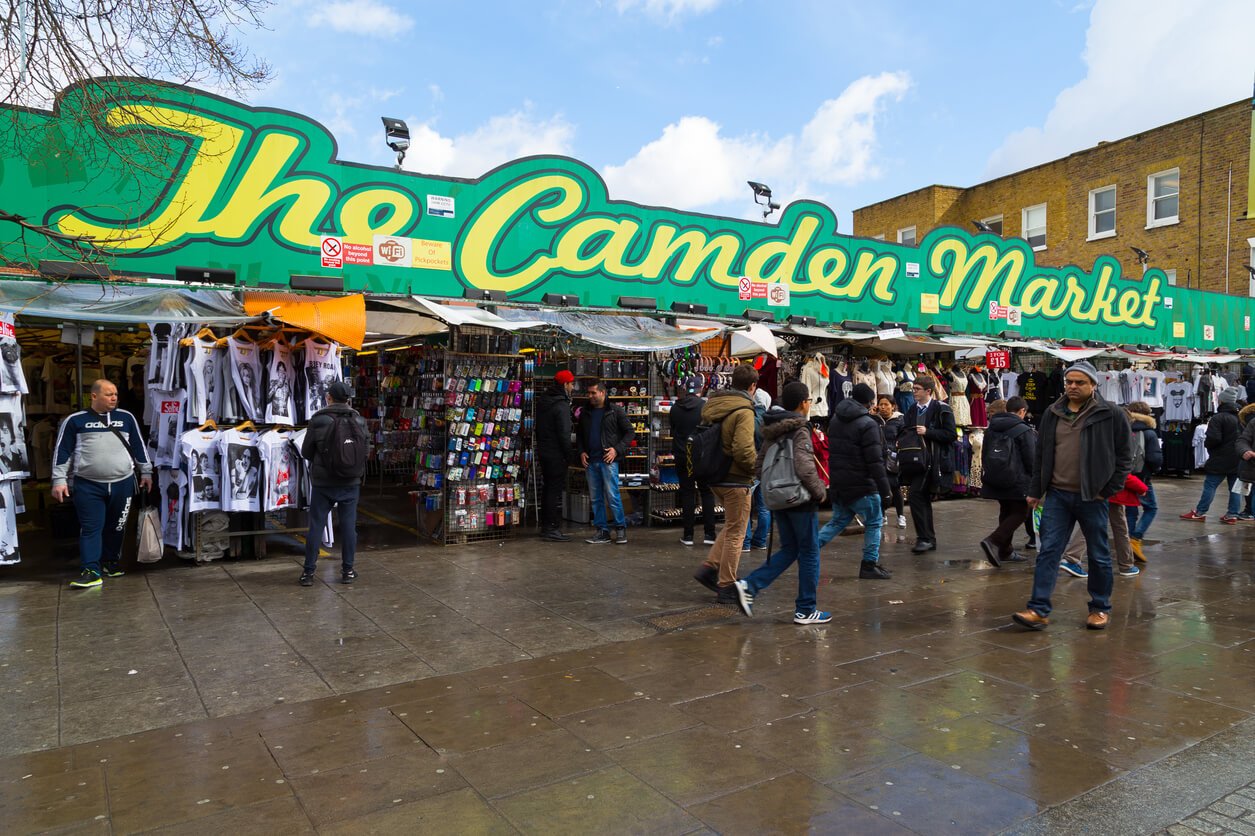 ---
The Camden Lock Market is the original and most famous market. It is home to a wide variety of shops selling everything from vintage clothing and accessories to handmade crafts and gifts. The Stables Market is another popular area known for its trendy fashion and alternative clothing.
---
The Camden Market also offers a great selection of food and drink options, including street food vendors, cafes, and pubs. Visitors can enjoy everything from traditional British pub food to international cuisine worldwide. Camden is also known for its vibrant nightlife and music scene, and several bars and clubs are located within the market area.
---
The Camden Market is also an excellent destination for those interested in the arts and culture. The market is home to several art galleries, music venues, and performance spaces and regularly hosts art shows, exhibitions, and live performances.
---
Overall, Camden Market is a must-see destination for anyone visiting London. The market offers a unique and eclectic shopping experience, a wide range of food and drink options, entertainment, and cultural activities. So whether you're a local or a tourist, Camden Market is a vibrant and exciting place to visit while in London.
---
It's open to the public and free to enter, so it's worth a visit if you're in the area. The market is open seven days a week, but the opening and closing times may vary depending on the location and the season.
---
Therefore, it is always best to check the official website or contact the market for the most up-to-date information on opening times.
---
CAMDEN MARKET
CAMDEN LOCK PLACE
LONDON NW1 8AF