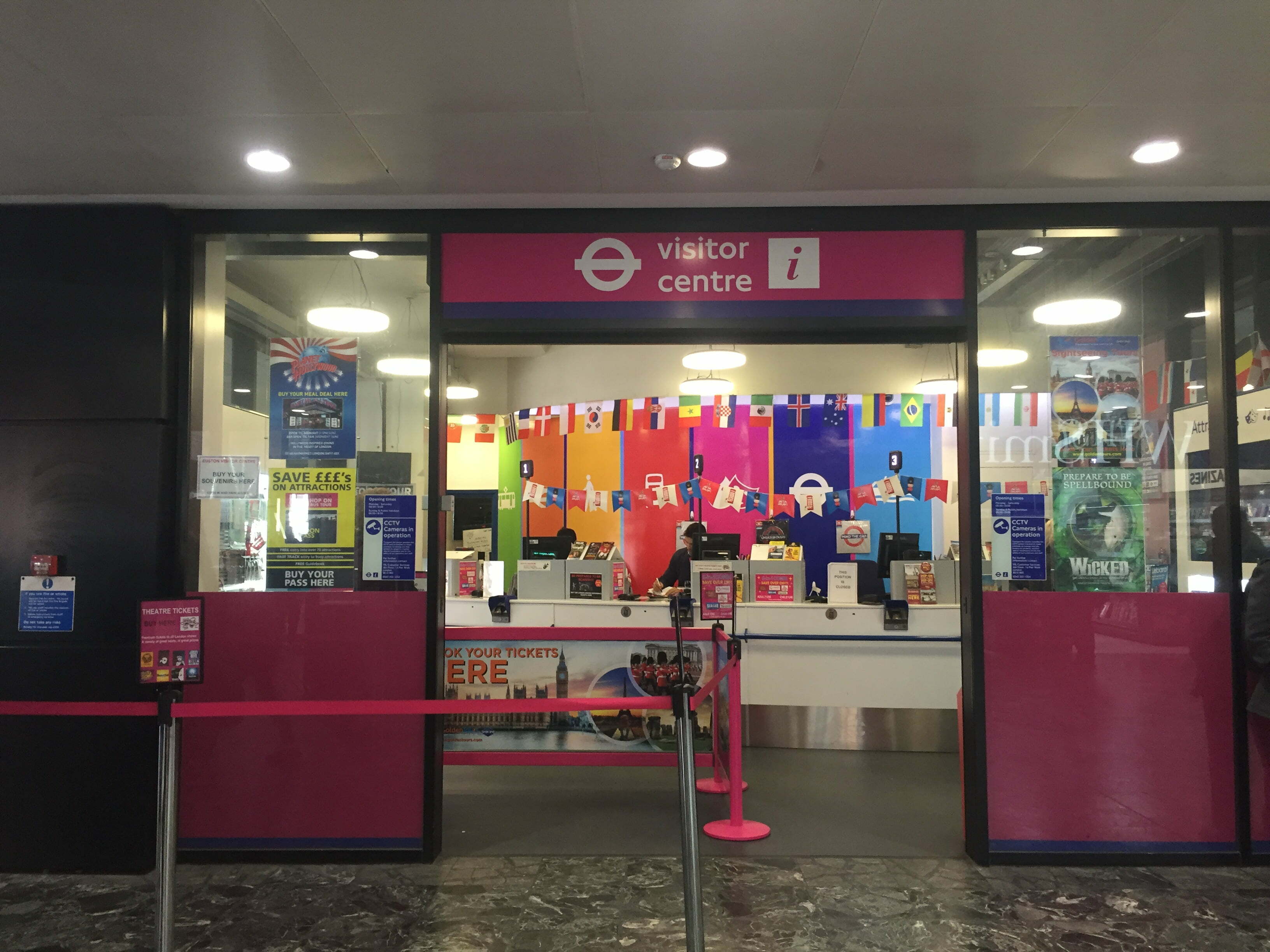 ---
Where is it? You find it opposite platform 7
---
Opening Times: Daily: 08:00-18:00
---
A great resource of information for all the wonderful things to do and see in London is The Euston Visitor Centre. If what you're looking for is happening in London – they'll know about it!
Due to the millions of foreign visitors that flock to Euston every year, the staff at the Euston Visitor Centre are multilingual. They also have the inside line on the cheapest, quickest and most enjoyable ways to get around England's capital and are able to provide you with a range of ticketing options, such as Oyster Cards, Travelcards, Riverboat tickets and even tickets for the Emirates Air Line cable car. They can also tell you all you need to know about contactless travel.
Just when you thought that's all they do, there's more!  The staff at the Euston Visitor Centre can also supply you with tickets for London's many attractions, so whether you're looking to go on a sightseeing tour, visit Madame Tussauds or go to the theatre, tickets for them all are available there. You can even find some great Underground souvenirs at the Euston Visitor Centre to remember your visit by.
---
The 10 Best Budget Hotels in London
---
---
Find your way around by referring to their Euston Station Map.
---
Looking for things to do in London? take a look at our other sites ilovelondon.com and coventgarden.com
---